Mission Statement
To promote education, literacy and interracial understanding, raising the standard of the home by advancing the social, economic, moral, civic and religious welfare of the family. To sustain the dream of continued education by providing scholarships. We are dedicated to enhancing the lives of others through community service.
---
Upcoming Events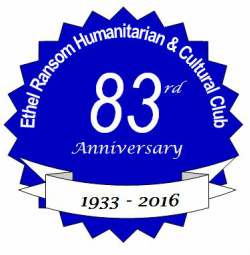 Fundraiser Event
Tuesday, November 28, 2017 ~ 5:00 PM - 9:00 PM
Buttons Restaurant
4701 West Freeway
Fort Worth, TX 76107
Please join us for a meet and greet with Fort Worth's very own Mrs. Opal Lee.
Next Monthly ERHCC Club Meeting
Sunday, December 17, 2017 ~ 2:30 PM
Club Home:
1051 Evans Ave.
Fort Worth, TX 76104
Next Monthly FWAFWC MeetingChristmas Luncheon
Saturday, December 9, 2017 @ 10:00 AM
Club Home:
1051 Evans Ave.
Fort Worth, TX 76104
---