83rd Anniversary Recognition Gala Highlights
· Video documentary of Dr. R.A. & and Ethel Ransom, Sr., Ethel Ransom Memorial Hospital, and Ethel Ransom Humanitarian & Cultural Club

· Texas Medical Association Exhibit "Courage and Determination" the history of African-American physicians in Texas in which Dr. Ransom is featured along with several other doctors from Fort Worth



Recognition Gala Honorees

Given that Ethel Ransom was a practicing nurse, a nursing instructor, faithful Federation member and civic advocate and her husband a well respected doctor, we want to honor several people who exemplify these attributes of their character.


Inspiration Champion of the Year - Dr. Maxwell C. Scarlett, MD (keynote speaker) a Fort Worth native, was formerly the president and chief executive officer of Lekar Emergency Medical Associates in Lampases, TX. He has practiced emergency medicine for 45 years and currently practices at various Texas locations. He graduated from Dunbar High School and was the first African American graduate from UTA in 1966. He earned his medical degree from Howard University in Washington, DC in 1971. Dr. Scarlett serves as a member of the Development Board of UTA.

---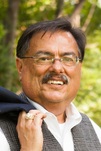 Humanitarian of the Year - Ted Lovato, LMSW,CCDS, CART, CTCTS has served for over 21 years as the Vice President and Chief Programs Officer at Tarrant County Samaritan Housing, Inc. an organization providing new beginnings to those overcoming HIV/AIDS and unstable housing situations. He received his master's degree in Social Work from the University of Texas at Arlington, a Bachelors of Business Management degree from LeTourneau University, and an Associates of Applied Science degree in Mental Health from Tarrant County College. His dedication to the lives of persons impacted by HIV/AIDS stems from his own personal experience of watching family and friends succumb to the disease. He strives to help residents live long, fulfilling and healthy lives.
---

Federated Woman of the Year - Maggie Mooney is a native of Fort Worth and has been a resident of the Lake Como Community for 74 years. She joined the Twilight Civic and Cultural Club in 198 9which means she has been a member of the Fort Worth Association of Federated Clubs for 27 years. She has served as President of Twilight for 4 of years continuing there heritage of community service projects benefitting the Eugene Crosier Day Nursery and Como Elementary School and providing scholarships to graduating seniors. She served as President of FWAFC from 2007 - 2011 where the annual Debutante Cotillion was re-established to groom young ladies and provide scholarships to graduating seniors.
---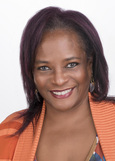 Dr. R. A. Ransom Living Legacy - Dr. Marie Holliday, DMD is a "home grown" success of Fort Worth, Texas. She graduated Magna Cum Laude from O.D. Wyatt High School and then went on to graduate from Boston University with a B.A. in Biology in 1974. Career bound, Marie graduated from Tufts School of Dental Medicine. Dr. Holliday opened her own dental practice in 1980 and relocated to her current location in Sundance Square, one floor above the perfume shop she opened in 1991. She later opened the small Flowers To Go shop. With her advanced knowledge in the dentistry field, her office provides a state-of-the-art facility for the well being of her valued customers. Of her many awards from various organizations, some of her greatest accomplishments are the accolades given to her by her dental customers both young and old.

---
UTA Nursing Graduates
Jakki Opollo, PhD, RN, MSN, MPH, NEA-BC is the Director of Professional Practice and Nursing Research at Research at Parkland Hospital. She holds undergraduate, masters and doctoral degrees from UTA. Her responsibilities at Parkland include ensuring that the system has programs and processes in place that help 4,000 nurses thrive. Therefore she makes sure that the nurses are adequately represented at the table in governance decisions and that the nursing practice is grounded in research and evidence based information.

---

Coretta Sigler, RN BSN earned her degree from UTA. She has over 25 years' experience in Medical and Clinical care as Clinical Manager encompassing specialty areas of Obstetrics & Gynecology, Labor & Delivery, Pediatrics, Cardiology and Internal Medicine. She is passionate about leading, mentoring and educating nursing staff to develop their knowledge and to better care for all patients and families. Coretta currently works as Clinical Improvement Business Consultant for BCBS TX advising Senior Corporate leadership.




---
UTA Nursing Education Professionals
Lalita Thompson is heavily relied upon because of her commitments to the goals of the College of Nursing and UTA in general. Her many accolades from the present, interim and past Deans of Nursing speaks volumes about her Character, as well as, her work ethics. She began working at UTA's Counseling department in 2010 as the Executive Assistant to the Dean. in 2011 she completed her Bachelor's degree and in 2015 she was promoted to Assistant Dean of Administrative Affairs.

---

Sara Washington has been a Clinical instructor since 2009 in the College of Nursing and Health Innovation at UTA. Her responsibilities include Lead Teacher for Off Clinical Nursing-Campus AP BSN Clinical Nursing Foundations Course and Clinical Instructor for the On-Campus Clinical Guide. In January of 2016, she was appointed Clinical Assistant Professor in CONHI. She was nominated for the Provost's Award for Exellence in Teaching and the William S. Ward Endowment Award.

---