Membership Application
In the book "The Maximized Life Journey" it is stated that in the simplest terms, we were created to be a blessing to others. God has put so much creativity, energy and resources in each person when they are born not just for themselves, but for the betterment of society as a whole. You were wonderfully and uniquely made for such a time as this and there is no one else like you in the world.

We want to give you an opportunity to put your time, talents and treasures to good use as we discover together what sisterhood, servant hood and community really mean. You may not have had a chance to be a part of a sorority, or experienced the connection of friendships through a mutual exchange of ideas, or the fulfillment that comes when volunteering brings a smile to the face of someone who is grateful for your attention. We want to give you that chance to serve.

Not only will you give of yourself, but we commit as a cultural club to expand your view of your self worth and your capacity to accomplish the dreams that have lain dormant within you. Through monthly meetings where we take time to learn from each other before we get down to the business of serving others, you will grow and see changes in your personal confidence and self-esteem.

There is so much waiting for you to discover. Join us today and begin a new chapter of service in your life's story.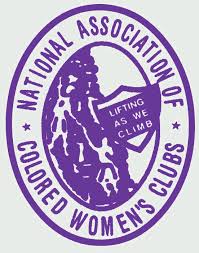 ERHCC is a Member of all levels & Club Affiliations




Isabel Smith District
Johnnie Polk, President


Texas Association of Women's Clubs
Shirley Payne, President


Southwest Region of NACWC
Vhaness Brooks, President


National Association of Colored Women's Clubs
Sharon Bridgeforth, President






---